Careers at VDL Steelweld
Do you have a passion for technology and interest in a job in the automotive industry? Have you always wondered how a car is made and how many robots are needed? Then we are looking for you!
VDL Steelweld is a leading supplier to Jaguar Land Rover, Ford, Volvo, BMW and BEV OEM's. We supply them with robotic Production Systems that we have devised and developed to produce cars as efficient as possible. At VDL Steelweld you work in a high-tech dynamic company with an international character.
The Head Quarter is located in Breda, The Netherlands. In addition, there are also branches in Germany, England, Sweden, Romania, China, India and the USA. Not only are the production lines of well-known car brands invented and installed on site, but we also develop and assemble special products such as Automated Guided Vehicles (AGVs), port wagons that drive without a driver.
We offer challenges at all levels, where you have to deal with a wide range of handling, assembly and connection techniques for various industrial applications. Do you want to become our new colleague?
More information about careers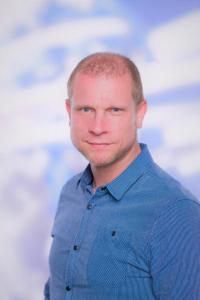 Stefan de Roon
s.de.roon@vdl.nl
+31 40 292 50 66