VDL Executive Vice President Jan Mooren due to retire
19 October 2022
After more than 34 years of service with VDL Groep, Jan Mooren (65) will retire on 1 January 2023.
Jan Mooren joined VDL in 1989. First as managing director of the companies Caja and Chroomwerk. In 1996, Mooren joined VDL Groep's senior vice president team. Senior vice presidents represent VDL companies in the Board of Management and act as sparring partners of managing directors. Since 2001, Jan Mooren became a member of the Board of Management of VDL Groep.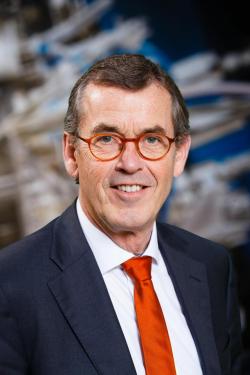 Caption: Jan Mooren
After Jan's departure, the Board of Management of VDL Groep consists of: Willem van der leegte (President & CEO), Jennifer van der Leegte, Pieter van der Leegte, Paul van Vroonhoven, Guustaaf Savenije and Paul van Vuuren.
Back